All Rates include:
Fuel ~ Oil ~ Ice ~ Tackle ~ Live and Artificial Bait ~ Fish cleaning ~ Captain
You are responsible for:
Any Personal Needs ~ Fishing License ~ Sunblock/Food/Drink ~ Weather Appropriate Clothing
There are NO extra or hidden fees, EVER!
All equipment is state of the art, in excellent working condition, and exactly suited for the style of fishing we do. From beginning to end, your success is our #1 goal and we will do what it takes to ensure you have the fishing charter of a lifetime. We can't always guarantee limits but you WILL get what you pay for, quality equipment, quality experience and a hard-working captain!
26'8" American Aluminum Marine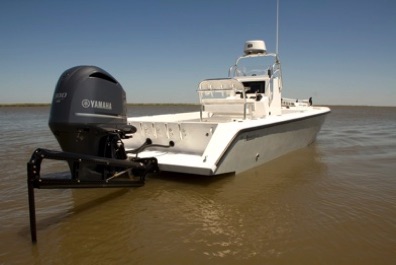 Equipped with Yamaha 350 and Radar
In addition to our 2 full time boats, we can book additional boats to fit groups of any size.
* Gratuity is never demanded, but is always appreciated.
Click here for
Reel Shot Guide Service Policies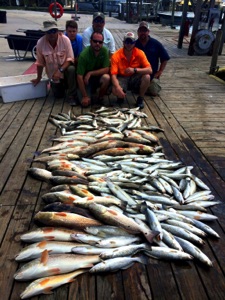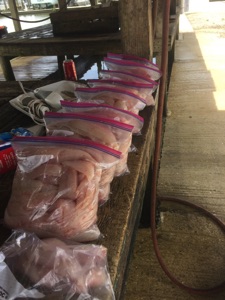 We are usually the first fisherman on spots and have more room to fish than any other boat in the Venice Inshore fleet.
Things to keep in mind when booking a Venice, Louisiana Inshore Charter:
1. Many other guide services do NOT include live bait and/or fish cleaning in their prices. These expenses can exceed $100 or more. Live bait and fishing cleaning is included in our prices.
2. Many other guide services refuse to offer live bait as an option. This is a huge disservice to the client. At times, live bait is the difference between having an adequate trip and having a trip of a lifetime. This is one of our keys to being the most consistently successful guide service in Venice.
3. Your fish are professionally cleaned by your captain.
2017 Prices
1-3 People - $750/boat
4 People - $1,000/boat
5 People - $1,250/boat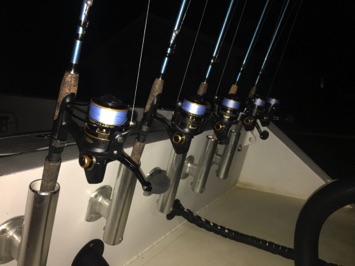 All Star Rods
Penn Reels
Power Pro Line